Hair loss is a real problem for men and women of all ages. While there are medicated shampoos and serums on the market, many hair products can be expensive, and some can have several side effects. This is where low-level laser therapy (LLLT) has been introduced as an alternative treatment for hair growth.
Laser hair therapy is a new technique that has been scientifically proven to prevent hair loss. Read this guide for everything you need to know about hair fall treatment using Low-level Laser Therapy.
Low-Level Laser Therapy for Hair loss 3
Low-level Laser Therapy and medicine both help in the treatment of hair. It is a practical, affordable, holistic approach to reversing hair loss due to various causes.
The process involves shining a beam of light at the scalp. This light penetrates the skin and then the tissues beneath the skin. There it stimulates specific cells that are involved in hair growth.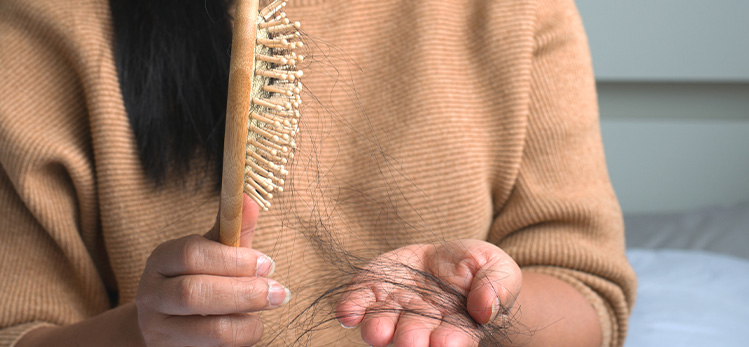 These cells then produce chemicals like prostaglandin and nitrous oxide, which stimulate other cells to make new hair follicles and spur new hair strands. The treatment also helps control dandruff, treat alopecia (hair loss due to health problems), and helps to grow back thinning hair. LLLT stimulates cells in the body to produce more energy and oxygen, making healthy cells younger and more robust. It has been reported to promote blood circulation in the scalp, which will also improve hair growth. While treating hair loss, it also helps with growing back hair on other parts of the body like arms and legs.
Low-level laser therapy is also known as cold laser therapy, holistic laser therapy, non-thermal laser therapy, and photobiomodulation. The use of lasers for hair loss treatment is a relatively new application of this technology. Clinical studies have shown that low-level laser therapy may improve hair growth in people with hair loss; it may also help with wound healing after hair transplant surgery.
How is Low-level Laser Therapy Performed for Hair Loss? 4
Low-level laser therapy — also referred to as red light therapy and cold laser therapy — irradiates photons into scalp tissues. Weak cells absorb these photons to improve hair growth. This treatment involves the use of light-emitting diodes (LED). LEDs are semiconductor devices that emit visible light when current flows through them. The therapy consists in using LED devices that emit infrared rays in specific wavelengths beneficial for hair growth. The rays penetrate the scalp and help stimulate cell metabolism, improve blood flow and increase oxygen supply to the hair follicles.
Low-level laser therapy is an exciting combination of two techniques, both of which use light to affect gene expression; one method involves using visible light (such as red light), while the other technique consists in using near-infrared light (such as near-infrared light).
Visible light uses ultraviolet radiation (UVA), while near-infrared uses infrared (IR). The result is that visible and near-infrared produce similar effects; they act on different wavelengths of light, but both act on DNA.
Some practitioners recommend combining the use of an oral medicine like Minoxidil with LLLT. The combination can be helpful in cases where LLLT alone isn't enough to stimulate hair growth. However, it's recommended to consult with a physician before taking minoxidil to understand the drug's dosage and frequency of consumption.
Benefits of Low-level Laser Therapy 5
Low-level laser therapy (LLLT) is a non-invasive treatment that can be used to stimulate hair follicles. This helps to promote hair growth and can also prevent further hair loss.
The procedure is widely accepted as safe, tolerable, and less invasive than hair transplant surgery. The process of LLLT is entirely painless, and no anaesthesia is required. It takes only 5 minutes per session once every week, making this procedure easier than transplants, often taking several hours.
List of Benefits of Low-level Laser Therapy:
Reduce hair loss and promote hair growth
Reduce inflammation and reduce itching
Anti-bacterial and anti-inflammatory
Smoother and shinier hair
Safe and effective for all types of hair
Vascular dilation, improve blood circulation
Promote microcirculation of the scalp, accelerate metabolism
Improves the overall condition of the scalp, relieving stress and promoting restful sleep.
The procedure works by stimulating the body's natural healing process, strengthening hair follicles, prolonging their growth phase, and resulting in thicker, stronger hair.